Carandiru Prison
Carandiru Penitentiary is today remembered as one of the worst prisons in the history of modern world, and the place of one of the largest human rights violations in the history of Brazil. Built by the Samuel das Neves to meet all the demands of the 1890 criminal code, this prison became so overcrowded at the end of the 20th century that inmates managed to live by their rules, overpowering small amount of guards that worked there.
During the peak of its use, this prison housed over 8000 prisoners, with only 1000 prison officers trying unsuccessfully to control them. Conditions inside the walls were truly horrific - gags ruled every inch of the prison blocks, malnutrition was commonplace, diseases and injuries were treated by minimal medical staff almost always without the use of any painkillers (chief medical director was too scared to enter the prison for years, fearing for his life and health), and majority of inmates was suffering from HIV and other types of easily transmissible diseases.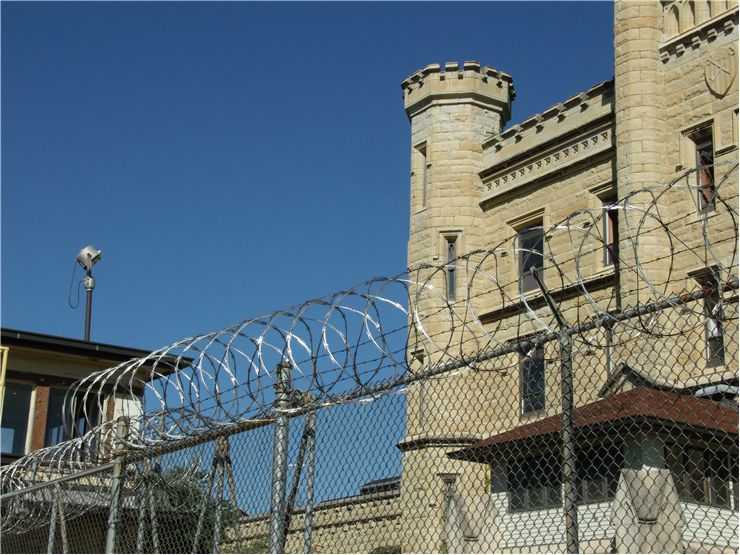 In 1992, Carandiru Penitentiary became place of a prison riot that ended with the death of 111 prisoners. After the riot spread across the prison, police did not want to negotiate and they sent military police which stormed the prison and massacred the inmates (they even executed prisoners that already surrendered). Mishandling of this situation brought great revolt in the Brazilian public, and commanding officer of the operation, Colonel Ubiratan Guimarães was soon after sentenced to 632 years in prison. After several mistrials, he was released to freedom only to be assassinated in 2006.
First public knowledge about conditions inside of this Carandiruprison came to light after noted Brazilian physician DrauzioVarella wrote a book about his 12 year long tenure as volunteer physician (1989 to 2001). His tale became publicized worldwide, and was later adapted into critically acclaimed movie "Carandigu, directed by Hector Babeco. Pressure created by this book and movie sparked large public outcry, which finally led to the 2002 demolishing of the prison. Legacy of Carandiru Penitentiary still lives in its last standing wing that was adapted into public museum.
Conditions inside of this prison were one of the inspirations for the adventures of the television character Michael Scofield (portrayed by Wentworth Miller) who was incarcerated in the fictional Panama prison "Penitenciaría Federal de Sona".