History and Facts about Prison Pentridge
Prison Pentridge (nicknamed "The Bluestone College", "Coburg College" or the "College of Knowledge") is today remembered as one of the most famous and secure prisons in the Australia. During its 147 yearlong service it managed to held some of the most notorious and violent criminal offenders from Victoria and rest of continent, most notably Edward "Ned" Kelly – famous criminal and folk hero of Irish Australian resistance against the Anglo-Australian ruling class.
H.M. Pentridge Prison was built in Coburg, Victoria in 1850 (near Melbourne, but still on isolated location), by the designs of famous landscape gardener Hugh Linaker. It had multiple security zones that held many types of offenders – from low security quarters for prisoners of good behavior, young offenders, long term prisoners, remanded prisoners, psychiatric zone, high security zone and most famous maximum security zone known as "JikaJika". Built during the time of gold rush and rise in the crime, Pentridge Prison officials used the nearby quarry of bluestones as a workplace for countless prisoners who were incarcerated there. Most notably, prisoners were responsible for creation of the road from Melbourne to Sydney.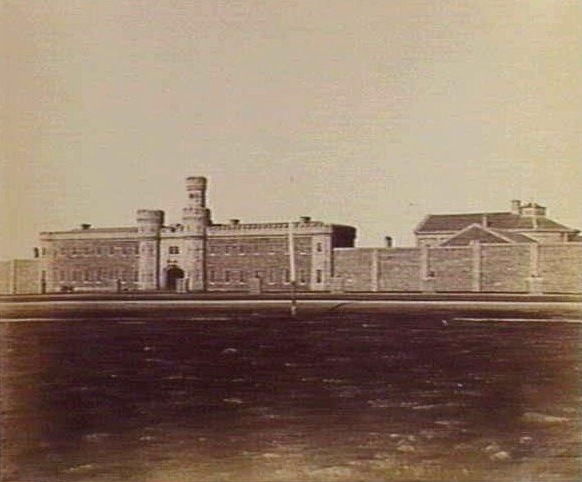 During its active years, Prison Pentridge received several upgrades. Rising number of prisoners forced officials to expand its capacity and add additional layer of walls in 1870. After those additions, prison managed to hold around 650 prisoners and 100 employees. As the decades went, conditions in the prison slowly start to get better. Monthly visits were finally allowed in 1945, and in the following years several production worksites were established inside prison walls. By 1970, prison population reached 1000, and conditions improved with the additions of reading, acting and studying.
In 1980, Prison Pentridge was once again expanded, but this time with state of the art maximum security wing called JikaJika. It totally isolated set of walls and facilities which were intended for most notorious and vile offenders that Australia had to offer. However, JikaJika did not prove impenetrable. In 1983 four prisoners managed to escape, and in 1987 five prisoners died in a fire. Ever since then, JikaJika remained shrouded in controversy.
1980s proved to be cruicial for Prison Pentridge. Ever present controversy around JikaJika escapes and deaths, privatization, riots, strikes and drug problems all lead to the eventual shut down of prison in 1997.
Currently, little remain of Prison Pentridge. City of Coburg demolished majority of its structure and assimilated the land into the city's infrastructure.