Picture Of HM Prison Maze Escape Route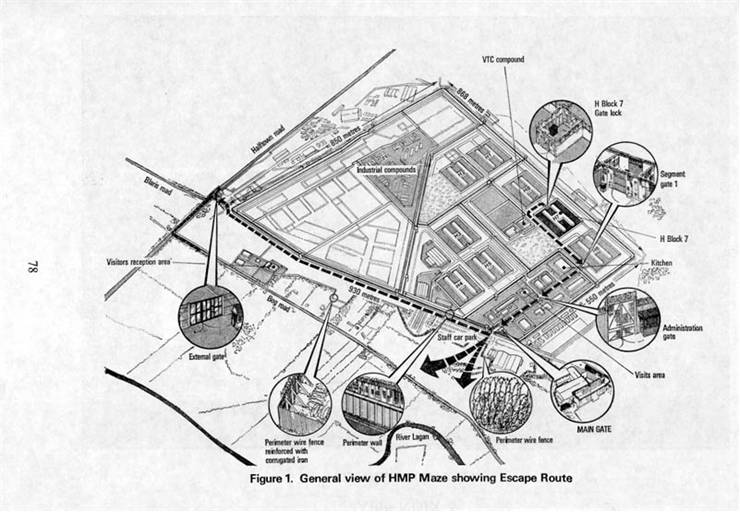 Map of HMP Maze showing the escape route.
The image is used to identify map of HMP Maze escape route, a subject of public interest.
The image depicts the route taken by the prisoners, showing the layout of the prison compound and the gates.
Source:

http://cain.ulst.ac.uk/hmso/hennessy/hennessy84p78r.jpg, HMP Maze Escape Route, part of the official Hennessy Report into the escape: http://cain.ulst.ac.uk/hmso/hennessy/hennessy84.htm

Licence: Copyrighted Work - Fair Use (Commentary and Criticism, Small amount (Map of HMP Maze))