List of Most Famous Prisons
Alcatraz (also known as "The Rock") is one of the most popular prisons in the world. From the moment of its creation in 1850 on a small rocky island in the San Francisco Bay it held some of the most hardened and notorious United States criminals, most notably Al Capone and Machine Gun Kelly. As one of the first "supermax" prisons, its remote location and increased security led to many popular tales about its inmates. During its active years, 36 men tried to escape, 23 were caught, 8 died on the run, and five remaining are considered missing and drowned. This 1962 escape attempt remains to this day one of the most popular prison escape stories of all time, with many people claiming that they managed to successfully escape. Currently Alcatraz remains open as a tourist attraction.
Devil's Island is today remembered as one of the most infamous and deadly prisons in the world. Established by the French Emperor Napoleon III's government in 1852, this small island penal colony in French Guiana remained in use until 1952. During its active years, this prison held various prisoners - from hardened thieves and murderers to various political offenders (most notably 239 republicans who opposed Napoleon III's coup d'état). In total over 80 thousand prisoners were sent into the harsh and disease stricken conditions of that prison complex, and majority of them was forced to remain in French Guiana even after their prison sentence was served. The best known prisoner that ever served on Devil's Island was falsely accused French army captain Alfred Dreyfus who reveled to the world horrific conditions in this prison. Today, Devils Rock complex serves as a launch center for the space rockets.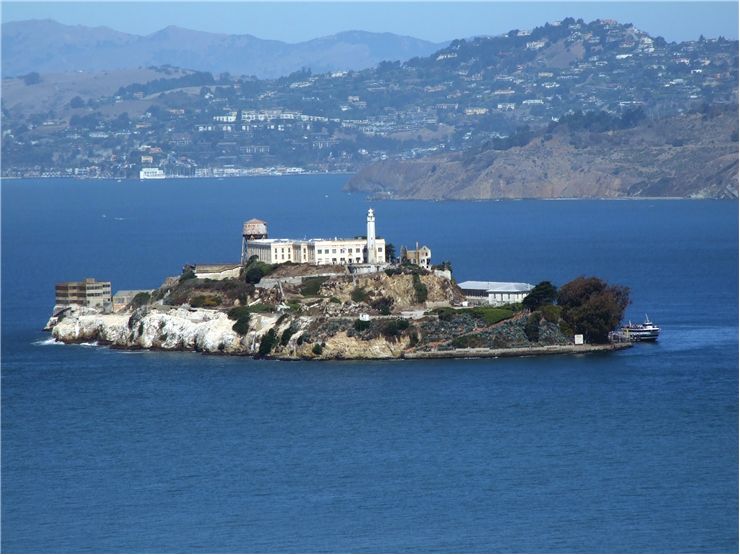 Château d'If is a famous military fortress and a prison in a Mediterranean that gained much attention and popularity after it was featured in the famous Alexandre Dumas' adventure novel The Count of Monte Cristo. Built in 1531 by the orders of French King Francis I as a military outpost, this fortress soon became destination for the political and religious prisoners. The custom of that time enabled wealthy prisoners to buy for themselves better treatment, but less fortunate ones spent their sentences in grueling misery. Château d'If remained active as a prison until the end of the 19th century, and is currently one of the most popular prison tourist attractions in the world.
Tower of London has managed to engrave itself into popular culture of the English nation where the phrase "sent to the Tower" even today carries its meaning of being imprisoned. Serving as a prison from 1100 to the middle of the 20th century, this famous prison held some of the most famous prisoners of all time - Sir Thomas More, King Henry VI, Rudolph Hess and the wives of the of King Henry VIII. According to the popular legends, this structure (which is today reconfigured to be tourist attraction) is according to many still haunted by the ghosts of the countless victims who died under the oppression of the English ruling class.
Robben Island is a prison complex located of the coast of Cape Town, South Africa. After serving as a refugee camp for a people afflicted with leper, this island was converted into a prison and received majority of its prisoners during the time of apartheid regime. Some of the most notable figures that served their sentence as a political prisoners were Nelson Mandela and Kgalema Motlanthe.
Elmina Castle represents one oldest European building that still stands south of Sahara. Conceived as a trading post, this structure served for over 3 centuries as a prison and one of the most important holding areas of slaves that were captured in Africa. In the horrific conditions of this prison African slaves were often held in the groups of 200 per cell, and during the peak years 18th century Atlantic slave trade over 30 thousand slaves passed through this prison on their way to the New World.
Port Arthur was one of the largest penal colonies of British Empire in Tasmania, Australia. During the middle of 19th century, this prison was destination of the most hardened criminals from England and Ireland. Currently this prison serves as an open museum and tourist destination.
Hoa Loa Prison (also known as Hanoi Hilton) was a French prison that was used by North Vietnamesegovernment to hold American prisoners of war during Vietnam War. According to the reports of the prisoners, Vietnamese jailers used torture, starvation, and murder to subdue them. Some of the most notable figures that spent time in that prison were US Senator John McCain, future U.S. Vice-Presidential candidate James Stockdale and decorated U.S. Air Force pilot Bud Day. Today, this prison serves as a hotel under the name Hilton Hanoi Opera Hotel.
San Quentin Prison is one of the most notorious prison facilities in the United States. Since it opened in 1852, the horrendous state in which prisoners were held there have led its newly appointed warden Clinton Truman Duffy to implement prison reform in 1940s. Prior to that, inmates were regularly punished with solitary confinement, head shaved to the skin and irregular meals. Today, San Quentin holds the largest number of death row inmates in the USA and still represents one of the most dangerous places to serve prison sentence.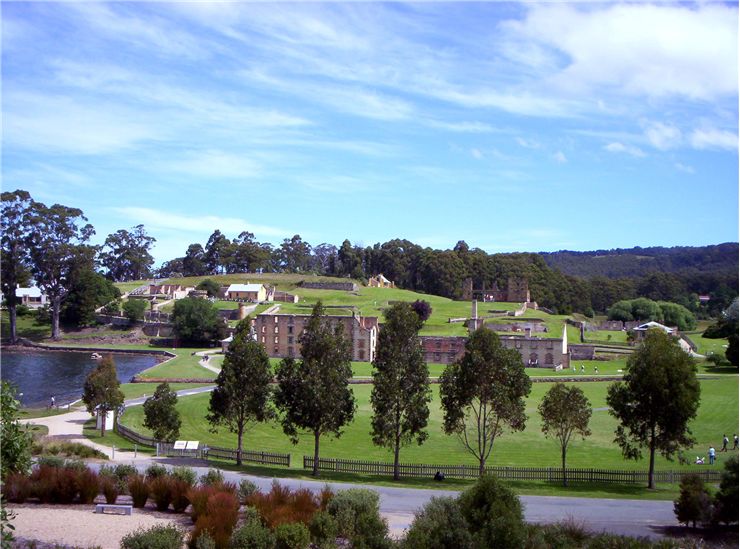 Bang Kwang Prison in Thailand if often thought to be one of the worst active prison facilities in the world. As Thai culture does not permit rehabilitation and intensive medic care of prisoners, inmates in this prison have to endure very harsh conditions. Every inmate is chained with the leg irons, and death row prisoners are notified of their execution only 2 hours before they are taken.
La Sabaneta Prison in Venezuela is without doubt one of the most notorious and dangerous prisons in the entire world. Misery created my murders, violence, underplayed staff and lack of medical care paled in comparison to the outbreaks of cholera which killed over 700 people, and fueled riots which caused death of over 100 inmates in horrific massacre in 1994. Violence inside prison walls has reached such levels, that prison guards have left inmates to live without rules.
Carandiru Prison is today remembered as a prison in which thousand inmates died among incredible violence that came both from inmates and police that killed them even when they were unprovoked. Fueled by incredibly harsh conditions, sickness, aids, violence, massacre that hit this prison in 1992 brought the death of hundreds of prisoners who already surrendered to the police. During its 46 years of history, it is thought that over 1300 inmates died inside its walls. Finally, after countless years of appeals of Amnesty International, Carandiru Prison was closed in 2002.